Finally Instagram users can share posts without third party apps but the newly launched share is not what the users are dreaming off. Instagram has recently announced an update that will turn the news feed posts into stickers to share inside stories.
This feature from the Instagram allows the photos from the original Instagram share format to also be share inside the new but popular stories even that the photo you share isn't yours. The post you shared become a sticker but it certainly lacks the like and comment tools from the original Instagram news feed and also displays the user that created the original post.
The new tool is hidden within the send menu, and is accessible by tapping that paper plane icon beneath the image you would like to share. Rather than tapping on a reputation to send an immediate message, tap on the highest choice that says "create a story with this post."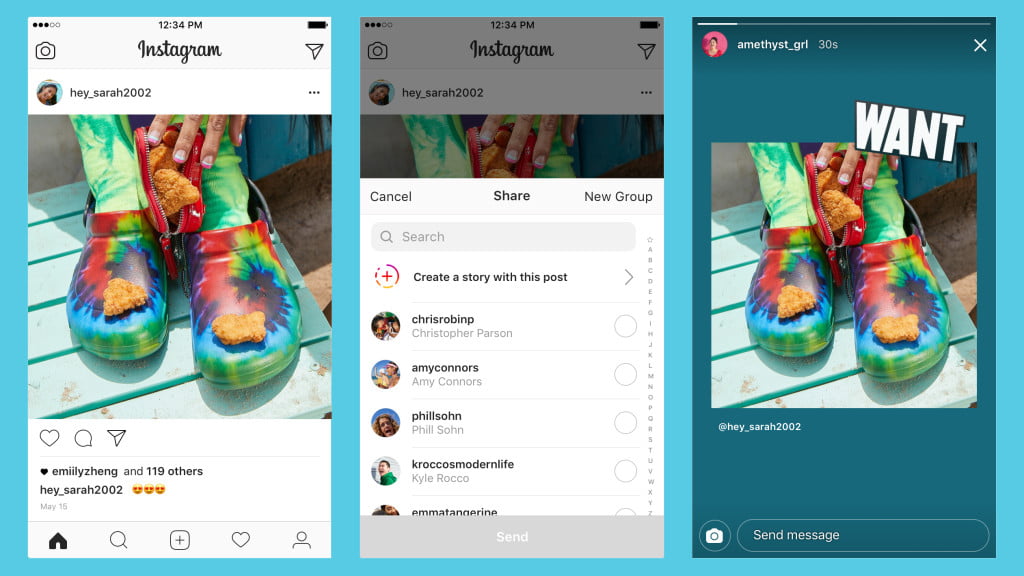 Shared stickers still have a number of those customisation choices obtainable once sharing an original image to the full-screen sharing kind. Users will modification the background colour and may move, scale, and rotate the dimensions of the shared image.
Last year, leaked screenshots instructed that Instagram began testing a sharing button to share posts while not employing a third-party app like Re-gram. That share button was next to the plane icon and not in it, thus Instagram may still be testing a tool to share to the feed, not Stories. Instagram hasn't commented on the check, however another feature tested at an equivalent time, Stories Archive, is already obtainable.
Parent company Facebook lists Stories united of the company's focuses because the format that turns daily moments into a full-screen slideshow continues to grow. Facebook earlier in the week launched Associate in nursing audio choice in Stories in Asian country, a feature that's expected to conjointly see a wider roll out.